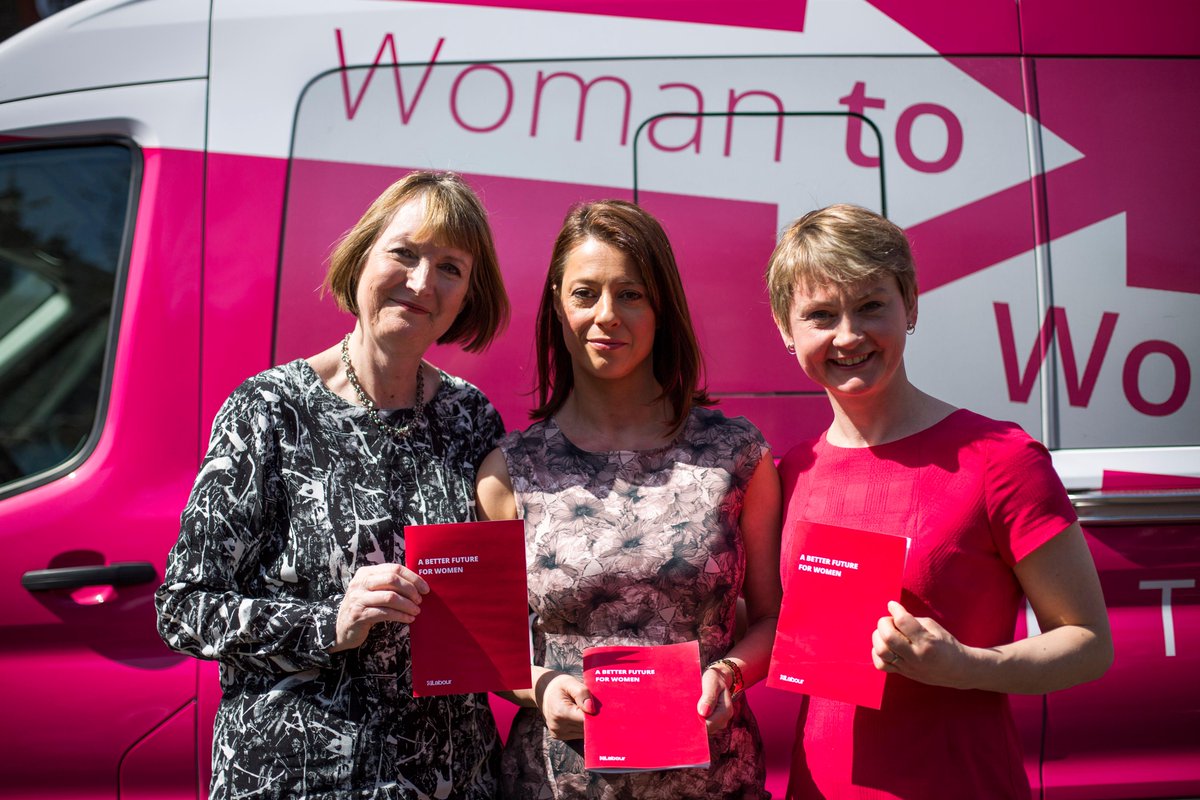 Harriet Harman, Gloria De Piero and Yvette Cooper have launched Labour's plan to enable women to fulfil their potential, as part of a wider plan to raise living standards for working families.
Plans include a new commitment to help grandparents who want to be more involved in caring for their grandchildren, by consulting on allowing grandparents to share in parents' unpaid parental leave, enabling them to take time off work without fear of losing their job.
Parents are increasingly relying on other family members to help them juggle work and childcare, particularly grandparents. More than half of all mothers rely on grandparents for childcare when they first go back to work after maternity leave, while two-thirds of grandparents with grandchildren aged under-16 provide some childcare.

Labour's better plan for women's equality:
Address the low pay that affects women most, by raising the Minimum Wage to more than £8 an hour by October 2019.
Support women and men to better balance work and care, by extending free childcare for working parents of three and four year olds from 15 to 25 hours a week.
Double paid paternity leave and increase paternity pay.
Consult on allowing grandparents to share in parents' unpaid parental leave.
Work to close the gender pay gap, by requiring companies with over 250 employees to publish information on the gender pay gap and strengthening the law against maternity discrimination.
Support healthy relationships by introducing compulsory sex and relationship education.
Step up action to stop violence against women and girls, by appointing a new commissioner to enforce minimum standards in tackling domestic and sexual violence, and providing more stable central funding for women's refuges and Rape Crisis Centres.
Lead by example in public life including through the use of all women shortlists in Labour parliamentary selection contests.
You can read in full women's manifesto here.

Labour's Parliamentary Candidate for Washington and Sunderland West and Shadow Equalities Minister, Sharon Hodgson said:
"When times are tough we need a government that will work with us and not against us. Labour women's manifesto sets out a better plan for Britain's future, a plan that will support working families and reward hard work.

"The Tory-led government made families on average £1,100 worse off as a result of tax and benefit changes. Families can't afford five more years of David Cameron. Women and families will be better off under Labour."
Labour's Parliamentary Candidate for Carlisle, Lee Sherriff said:

"The number one complaint from Carlisle residents is the cost of living. It does not help either when a third of Carlisle women are earning less than the living wage.

"Labour is the only party that has a plan to address low pay - which mostly affects women, support families with better paternity leave and will work to drive up living standards in areas like Carlisle and across the north east."